Go-Go ES 3 Wheel Scooter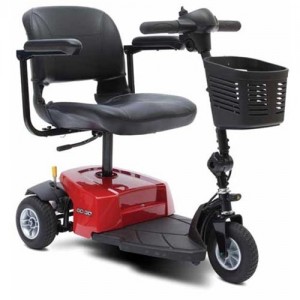 The Go Go ES 3 wheel travel mobility scooter includes an easy-to-access charging port just below the tiller and a charger that can charge the batteries on or off the scooter.
The Go Go ES also disassembles into six lightweight pieces, with the heaviest weighing just 27.5 lbs!
All of these great features come at a price that can't be beat. If you want to own the new Go Go ES scooter and enjoy the ease of this travel scooter, Mobility Scooters Express can help!