Aviator S8X Mobility Scooter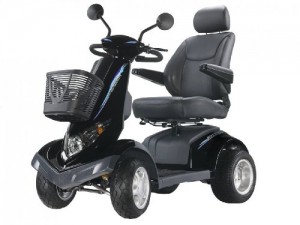 The Aviator S8X mobility scooter by Heartway USA is an upgrade from the S8, and is one of the best scooters you can find anywhere, providing plenty of fun for the owner.
In addition to its unmistakable look, it also features a top quality double-wishbone suspension system, which will provide a very comfortable ride for the user. The stylish Heartway S8X is also equipped with a state-of-the-art and easy-to-use LCD digital control panel.
With a maximum weight capacity of 400lbs, this beauty is built to handle anything that's thrown at it. This is Heartway's top of the range mobility scooter and it's great value, and is offered with fast delivery.
Specifications:
Weight Capacity: 400lbs
Motor Type: 700W 4-Pole Motor
Wheels: Two enlarged rear sporty wheels
Max Speed: 8mph
Battery: 12V 50Ah/80Ah x 2pcs
Battery Range: 31 miles
Drive Wheel: 13″ x 6.5″
Charger Type: 8 Amp Off Board
Turning Radius: 45″
This sporty looking Aviator looks the part and does a great job to get you on the move.